I've posted a decent number of photos on my blog so far. Although one could feasibly wander back through my archives to view them, I'll spare one the trouble -- here's the collection.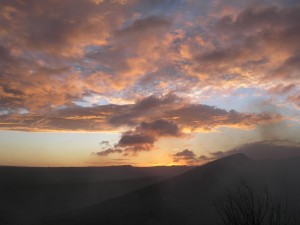 Sunset over Masaya Volcano, Nicaragua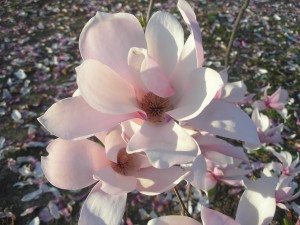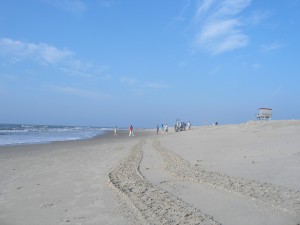 GROVER2's first field tests on the beach.
Comprehensive list of my photography-focused posts
I should also note that nearly all the photos that ever appear on this website or on my blog are photos I've taken.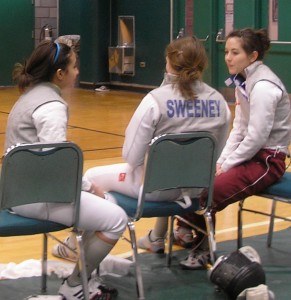 VC women's foilists, January 2011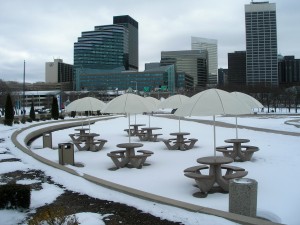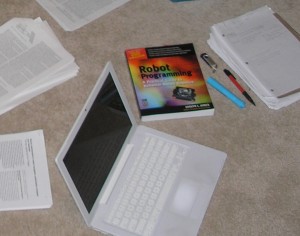 Through the Student Lens exhibit
In the spring of 2011, I got an email about the upcoming Through the Student Lens exhibition that would be held in Vassar's Palmer Gallery.
I almost dismissed it offhand; after all, it was just another solicitation about some happening at Vassar, right? We get a lot of those. But I was in the middle of my last Vassar semester. I'd been thinking a lot about my time there (what close-to-graduating senior wouldn't be?), and I realized I could probably contribute something to the exhibition. This was about the same time that I decided to write a piece for the Vassar 150 memories website. My experience at Vassar was just that: my experience at Vassar. No one else would know what it as like unless I told them. Or, in this case, shared photos.
I dabble in photography. I'm not an expert; all I have is a hand-me-down digital camera that's at least six years old, probably older (for a digital camera, that's old). I've never taken a photography class. I just try to capture the feeling of particular times and places, since it's the feeling of a moment that I know I'll want to remember later.
The photos of mine in the exhibition are Lake Mirror and Circle Time.
The first is of Sunset Lake, taken during just after a Fourth of July picnic in 2009. That was my second URSI summer; it was also scant weeks before I traveled south to Australia for a semester. The photo captures both the sunshine and happiness of that summer and the quiet reflection I associate with change -- in this instance, being on the cusp of going someplace completely new, leaving my friends and family behind for four months of adventures on the other side of the globe.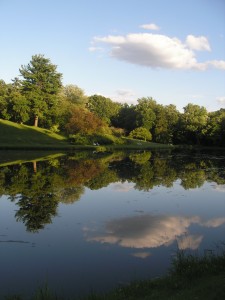 The second I took just before one of the fencing team's home meets last fall. It's a calm before the storm photo; the quiet moment before an intense day of competition begins.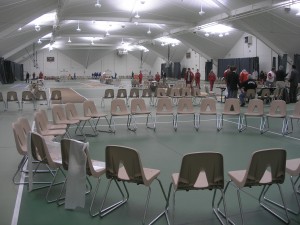 The Vassar Miscellany News posted an article titled "Student Photo Exhibit Captures Generations of Experience" on the exhibition on Oct. 27th, 2011. Alas, the article is no longer on their main site. The archived version of the article is here.
You can look through more photos from the exhibit on the Vassar archives flickr stream.