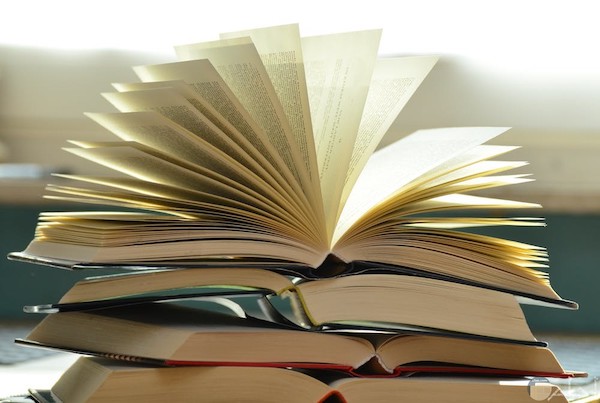 The most important update: I'm finished with revisions and we're moving into production!
As part of that, I'm delighted to announce that the working title I've used so far is not the final title! I was positive that my editor and the marketing team at Columbia University Press (CUP) could come up with something better than I could when writing my book proposal—and I was right.
New working title, to be finalized in the next few weeks:
Grad School Life: A Guide to Surviving and Thriving Beyond Coursework and Research.
What was the review and revision process like?
The review process had three stages. First, as an academic press, CUP requires peer review of all books it publishes. My editor handled finding reviewers and sending the manuscript out for peer review. We got two peer reviewers. It took a while, since academics are busy people. My job was to read the reviews, write a letter explaining how I'd address their concerns, and then actually address their concerns in my manuscript.
Both reviews were incredibly positive. One reviewer's primary concern was that the book is long and academics are probably too busy to read an entire book. Okay, yeah, true. Maybe if they read my chapters on time management and productivity first..? I suggested some changes to organization, a more detailed table of contents, etc to help busy students find the information they're looking for.
The other reviewer just wanted some commentary on the generational shift in how current students and their mentors approach salary, the demands of graduate education, and work-life balance … namely: some professors think students are entitled and obnoxious; some students think they're underpaid, overworked, and exploited. It's an interesting (and divisive) issue and deserves some commentary, so I agreed to add some.
With the peer reviewers and my response letter in hand, my editor then met with the faculty board at CUP to get approval for moving the manuscript into production. They approved it, but were worried that the book might be more relevant for STEM students than humanities/social sciences students. Namely: STEM students have more job opportunities and face less precarity. My editor and I agreed that it'd help to reframe portions of the introduction and add explicit commentary on the environment of grad school (which was covered in more detail later in the book).
My editor made a few other suggestions to help make the book cross-disciplinary. Life at the MIT Media Lab is different from life as a humanities Master's student! I found her perspective very useful for improving the book. She suggested anecdotes to add and aspects of life as a humanities student to discuss that I may not have known about otherwise.
(Read: Why write a book? How do you meet deadlines? And other answers)
Revisions and alpha readers
Besides the feedback from CUP, I shared various chapters with colleagues at the Ronin Institute. Several women offered feedback, which I greatly appreciated. I completely restructured the introduction based on their comments and it is far better for it!
(Read: How to Level Up at Anything: Using Science to Approach Mastery)
I spent a couple weeks making all the revisions and going back and forth with my editor. Then we decided it was time for the next step.
Moving into production
Production of a book involves a lot of people and a lot of steps. I have a plateful of tasks—e.g., give my opinion about cover design. CUP asked me to share cover designs I liked, aesthetic preferences, ideas or themes to highlight, related books. I'm glad to have a team working on this with me!
I have a questionnaire to fill out for CUP about marketing, and another to provide summaries and info for the book jacket copy. I need to format the manuscript with Word (I write all my drafts in Google Docs for ease of access on my phone and sharing with others for feedback). I need to finish writing the back material, namely stuff like the acknowledgements. At some point there's an index to create.
While the manuscript is "done", it's not done. But we're getting there, and it feels like we're making progress. Publication is inching closer.
(Read: The Incremental Method to Achieving Long-term Goals and Getting Things Done)
While you're waiting for the book…
Earlier this year, I was on a panel at the Ronin Institute about how to write and publish a book. It was well-attended, fun, and informative. Here's my summary. All of us on the panel also wrote up a general summary of the questions and answers, which you can read here.
* This post first appeared on The Deliberate Owl.