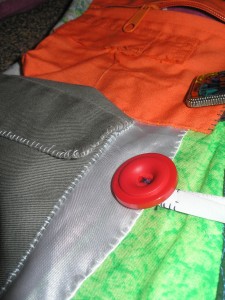 I would like to direct your attention to a page I've just added:
About two years ago, I decided it would be awesome to have a coat covered in buttons, colors, and pockets. At long last, I've deemed it done enough to wear. It's not completely done, mind you; it only has twelve pockets so far! But it's done enough to share the progress.
Head over to the project page to read more about the creation process, and see more photos!