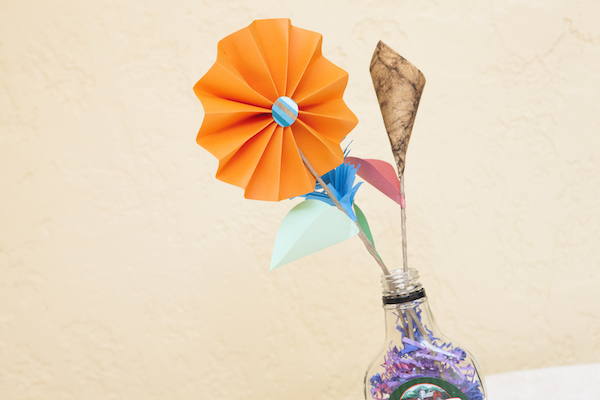 Invitations
For my wedding, I designed my own invitations. Here's the art: line drawings of birch trees (one of Randy's favorite kinds of trees), a flowery vine wrapping around the edge, and a few butterflies (but look closely: one is actually a penguin!). I used black micron pens.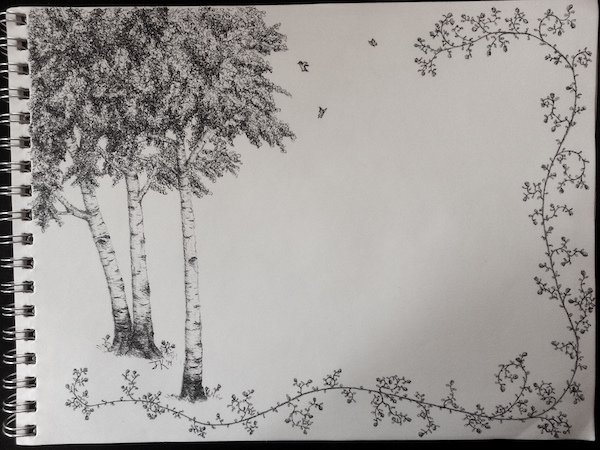 I took a photo of the page, opened it in GIMP, added all the invitation details with lovely text boxes in some fancy script, and printed them out on nice paper.
Thank you cards
The thank you cards I sent were similarly my own design—in this case, a line drawing of a magnolia flower, chosen because I had a nice reference photo of a magnolia flower on hand. These were printed on regular printer paper and folded up in fourths.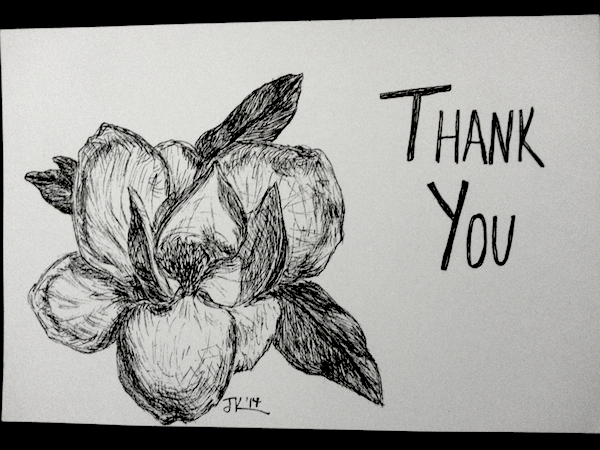 Cake toppers
While we considered being nerds and putting a Han Solo / Leia combo on top of the cake, we ultimately picked classy penguins. I made these with sculpey clay.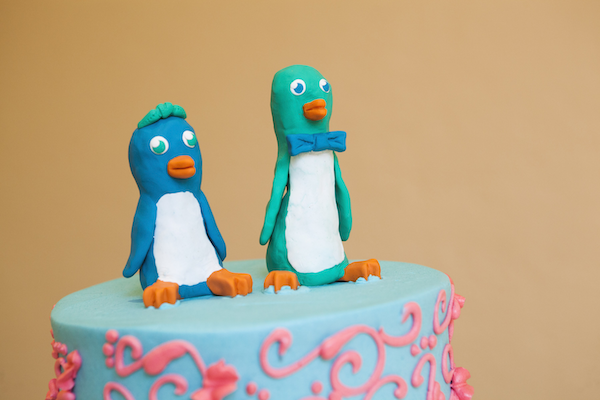 Centerpieces
The centerpieces for our reception were arguably the most elaborate part of my wedding crafts, simply due to the sheer number of moving parts!
Here's a reference photo of the setup for one of the tables.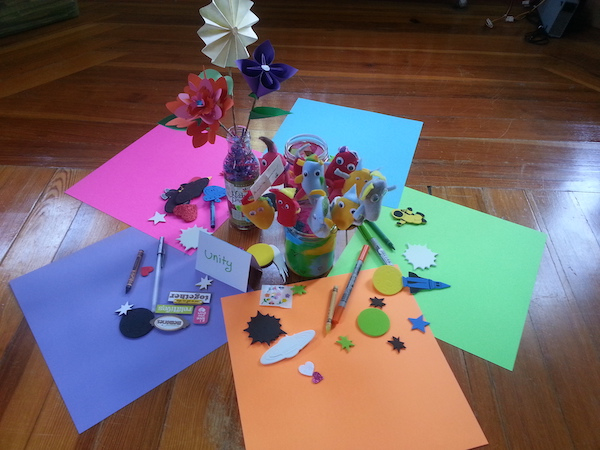 Each table got five sheets of scrapbook paper, arranged in approximately a circle. In the middle, there were three jars. One held paper flowers; one held a candle; one held a wire tree covered in little monster finger puppets. All around that, we scattered materials for decorating the scrapbook pages: some pens, markers, crayons, and stickers. Somewhere in there was the table's placard—in this picture, Unity. That was our table. The other tables had names like Bliss, Felicity, etc.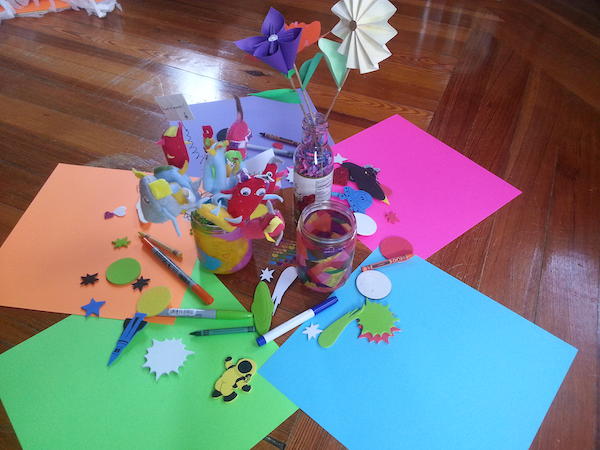 The paper flowers were my solution to not having a florist. They went well with the crafty theme and my ribbon bouquet! The vases were reappropriated food jars that had interesting shapes—molasses, maple syrup, raspberry syrup, and so forth. I filled each with paper confetti strips and put three flowers in each.
Here are all the flowers: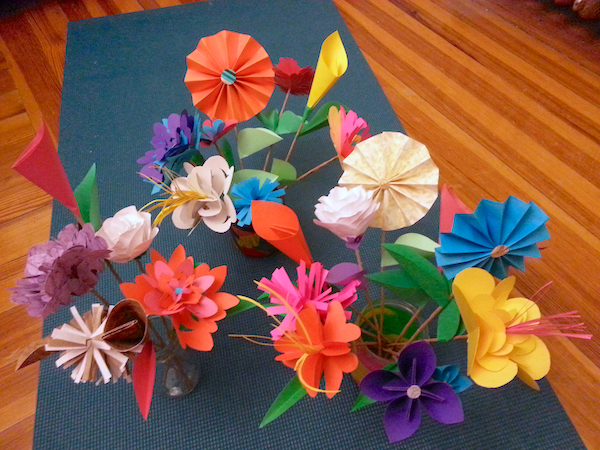 The candles were fairly straightforward. I used modpodge to attach little pieces of semi-transparent paper onto reused peanut butter jars. I put a little 1x2in blue candle inside each one.
The last piece was the monsters. My older sister provided about a hundred felt finger puppet monsters she had made. I painted jars with turquoise, yellow, pink, and green glass paint. Then, I used green floral wire to make curly wire "trees" that sat inside. The monsters perched on top, one to a branch. I added a little sign saying "Adopt a monster!" so my guests would know they could take one home.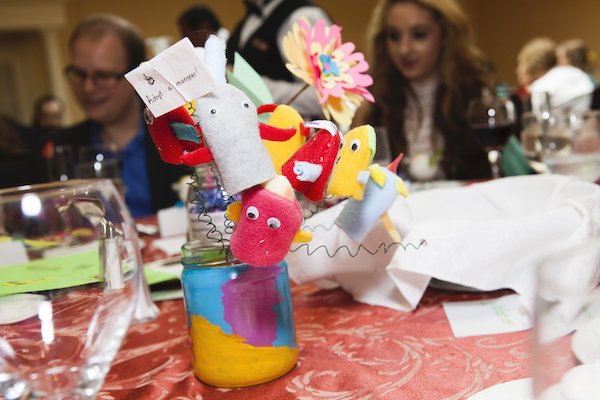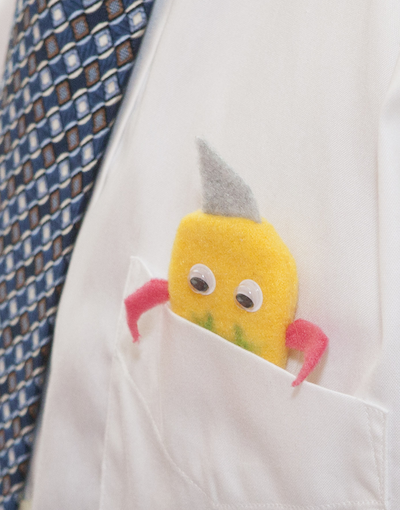 And two more photos from our reception: