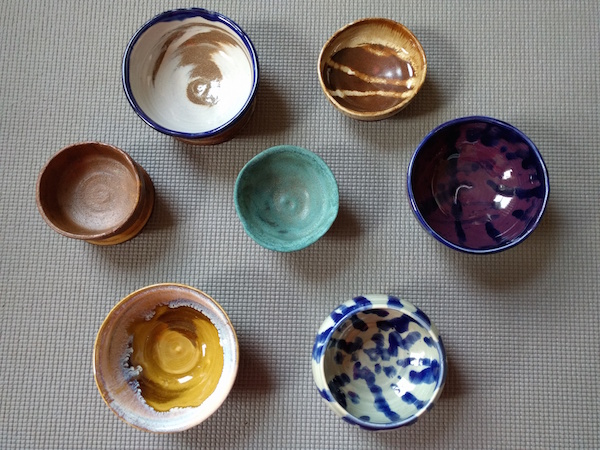 Bowls, bowls, and ... bowls!
I took a ceramics class! Hunks of clay, a spinning pottery wheel, mud, the whole nine yards. It was really fun taking a proper art class again. I haven't done that in a while. Making things is a nice break from the writing and programming that's been my academic life of late, with the extra awesome bonus that the pretty things I made are also functional.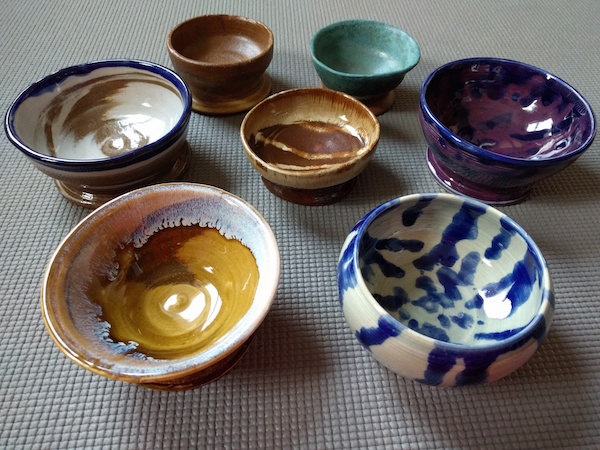 The first two were kind of lopsided. As you can see, it took a few tries to get the hang of making the clay form a bowl-shape. The turquoise glaze on this one, however, makes it look like it's make of old copper with a patina layer on the surface, like the Statue of Liberty. Pretty cool effect.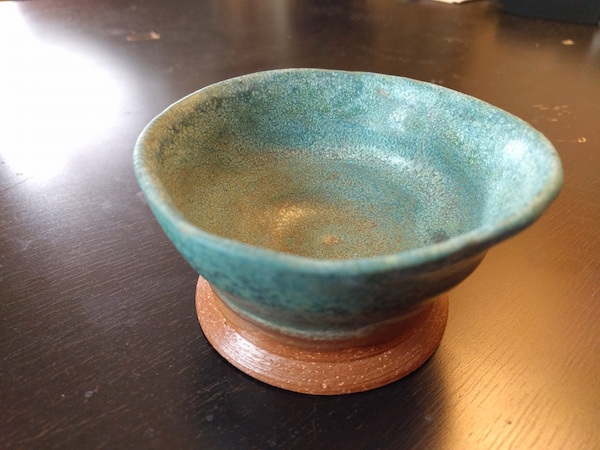 The next two bowls I threw looked nice at first, but they dried out between the initial throwing and when I came back to trim them later. So, I got to smash them with a hammer. The remnants got put into the "leftovers" bucket that eventually gets remixed into useable clay.
Later in the semester, we learned how to marble two clay bodies together - using both white and brown clay. Here's a photo of my two marbled bowls, drying out before their first firing: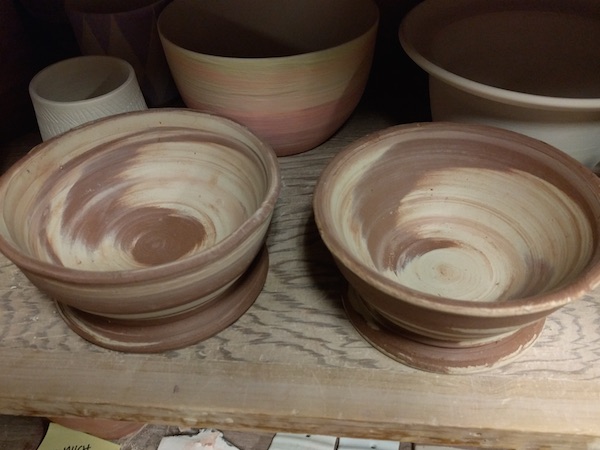 After the first firing, you apply glaze, then fire again. Interesting thing about glaze: it's a bucket of thick sediment in water. It's nothing like paint and the colors are nothing like the final product. Sediment + high heat = different colors! Chemistry is fascinating like that.
The glaze on the rim of this marbled bowl turned out to have very interesting effects - see the light, cloudy, feathery features as it ran down the inside of the bowl?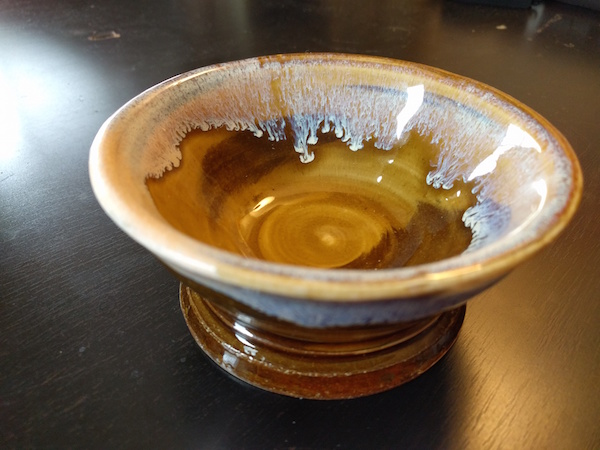 Here are two other bowls waiting for their first firing, nice and round. Focusing on shape and form was a fun change to explore -- much of the other art I've done lately (like painting) has had an emphasis on color. I really like the shape of the bowl on the right: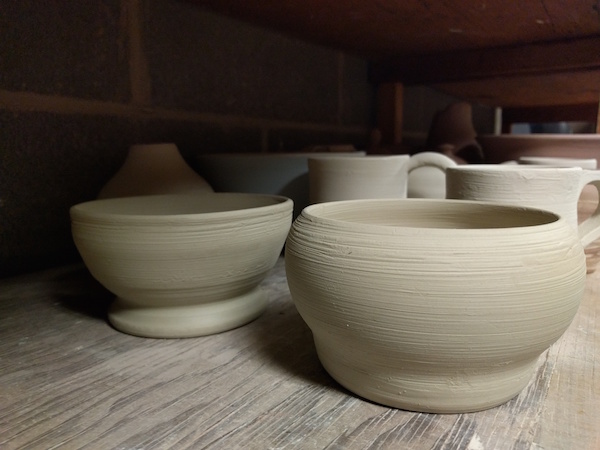 Bottom of that righthand bowl, after glazing. I've been signing them all with my initials!