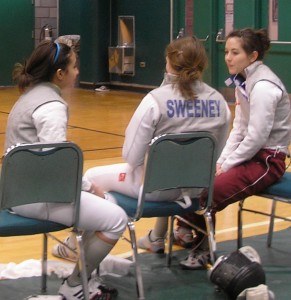 A new semester...
Long time, no writing -- it's the start of a new semester (my last semester!) and I've been busy with a number of different things:
The VC Women's Fencing team. We're in full competition mode. We conquered in Cleveland recently, vanquished difficult foes at Brown University, and are gearing up for a big match at Wellesley next Sunday, which will decide whether we claim the Northeast Conference Championship this year!

My undergraduate cognitive science thesis. I'm looking at the emergent behavior of a group of simulated prey robots that can communicate with each other about the presence of a predator. I have questions about communication, environment, and motivation. Being a year-long project, I'm supposedly halfway through, though in reality, it's not so clear-cut. I spent all summer reading papers and doing background research, filled last semester with hypotheses, possible architectures, and more background research, wrote up a first draft this winter break, and am now hard at work on the simulation itself.

Taking photos of the weather. An unusually large amount of snow has fallen at Vassar -- what better to do than document it with a camera? (Click for larger versions.)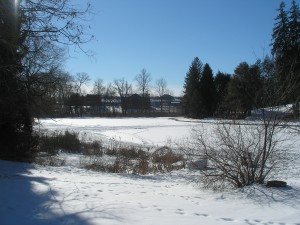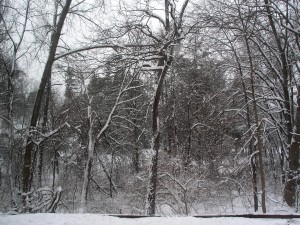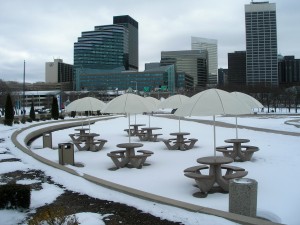 Figuring out my post-graduation life. On the advice of many folks, I'm not heading immediately to grad school. My enthusiasm for learning, research, and knowledge hasn't vanished -- quite the contrary. I'm going to spend at least a year exploring the places outside the classroom, longer depending on where I end up. Academia-land? The wide world beyond? Still up in the air.