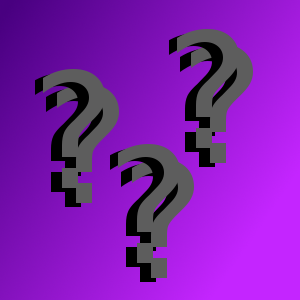 What are you doing with your life? Why?
Last year, I took a seminar for Media Lab PhD students. During one class, we pondered what questions we ought to be asking as we began our journey toward seemingly distant proposals and dissertations.
We asked questions about ourselves. About our research. Why we do what we do. How we can do what we do better. Who we care about. Our visions. Our passions.
We were given a handout with the following list to start us off:
13 Questions Every PhD Student Should Ask
compiled by Prof. Judy Olson, University of Michigan, for HCI graduate students.
What is the problem? What are you going to solve?
Who cares? Why do people care about this problem?
What have other people done about it?
Why is that not sufficient? What are the gaps and unanswered questions?
What are you going to do about it? (Approach)
What are you really going to do about it? (Methods)
What do you expect to find?
What did you find? (Findings)
What does this mean? (Conclusions)
So what? (Implications)
What are you going to do next?
Where are you going to publish?
What are you going to be doing in 5 years?
Then we had to brainstorm our own lists of questions. Here's what my seminar class came up with:
Questions from Media Lab PhD students in 2014
How are you going to use it in the real world?
How are you going to change people's lives?
Will other people use it?
What is the question or opportunity? Where have we not gone yet - where are the new frontiers?
What does your advisor think you should do?
Why is it not incremental? How are you changing the conversation?
What did you learn?
What do you want to learn?
Why would the world (or your grandmother) be excited about it?
How can other people build on your work?
How could you fail?
How do you define success?
What other skills should you be learning now?
How do you take in the right amount of criticism?
How do you work with others and collaborate?
Who do you want to share your work with?
Who should you interact with to learn more about your field?
What's the best way to share your research?
What's the best way to get media attention?
Then we got to see the questions brainstormed by students in previous years. Here's what they asked:
Questions from Media Lab PhD students in 2012
What am I interested in?
What do I want to learn?
How do I want to learn those things?
Why am I here?
Why me? What is my uniqueness to solve this problem?)
What special skills do I bring to this?
Why do this in an academic environment?
What is the solution (not the problem)?
What is my vision?
What is my passion?
Why now?
What are my "bets"?
Who do I want to work with?
Questions from Media Lab PhD students in 2011
Does a PhD enable me to accomplish my dreams? Is this what I want?
What am I passionate about?
How can I leverage resources around me?
What new activities can I enable (rather than problems I can solve)?
How can I most effectively impact the world?
Who should I choose as collaborators?
Questions from Media Lab PhD students in 2010
What is my field?
How can I balance my research with the rest of my life?
How do my strengths contribute to my chosen field?
Am I happy?
Do I have the right advisor to accomplish what I want?
Can I get this done in time? (Scope of work)
Do I have the right background for this - should I take additional courses?
Additional questions from Mitch Resnick
How will my work expand possibilities and opportunities for others?
What principles and values will guide my work?
Can I create a map showing how my work relates to what others have done/
Who could I collaborate with?
What are some compelling examples that highlight the important of this work?
What community do I want to be a part of?
Can I make progress on this problem through an iterative process?
A lot to think about.
Can you answer them all?