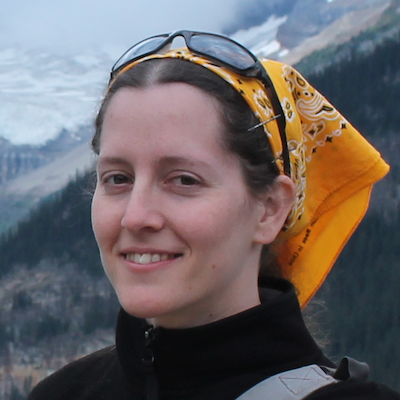 I am an independent scholar, writer, speaker, and artist.
I have a multidisciplinary background with expertise in cognitive science, computer science, education, psychology, ethics, and robotics. Watch my TEDx talk: Kids can't be taught, but they love to learn!
I have a PhD from MIT and a BA from Vassar College. I've worked for NASA, done voice acting for robots, designed graphics for software startups, and created playful language learning interventions for preschoolers.
My specialty is being able to talk and work across disciplines—I build bridges.
Technical Consulting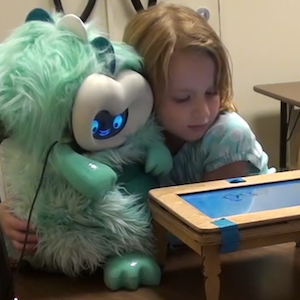 I'm most excited about interactive projects, technology for children, and people's relationships with their technology. My expertise includes:
Human-robot interaction
Interaction design
Relational and humanistic AI
Story, character, and dialogue
Wireframing and mockups
Project management
Feedback and evaluation methods
Questionnaire and survey design
In prior work, I've built relational AI systems for social robots, developed playful language learning games, designed months-long technology-based interventions for kids, created new assessments for understanding how children relate to robots, and more.
Voice Acting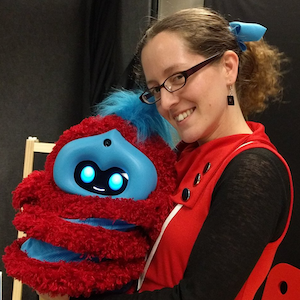 I am available for voice acting work for, including audio book narration, character voices, and more.
I voice the Tega and DragonBot robots for the Personal Robots Group at the MIT Media Lab. I have recorded thousands of utterances totaling tens of hours of audio, including narration of more than a hundred children's picture books. For these robots, I shifted the pitch of my voice higher during post-processing to make it sound more child-like, in accordance with the character of the robots.
Listen to a sample! [coming soon]
Here are videos showcasing the robots and their voices:
Design & Illustrations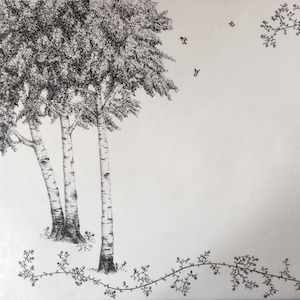 I create work with a variety of media, including acrylics, watercolor, vector graphics, textiles, and digital photography.
I drew graphics for multiple storytelling and language learning tablet games, created for use with a social robot.
I designed themes and graphics for the project management software company Awning Tracker—including their website, trade show booth, and printed materials.
Contact me about:
Graphics for apps and games
Science illustrations
Picture book illustrations
Custom graphics and logos
Graphic design
Writing & Editing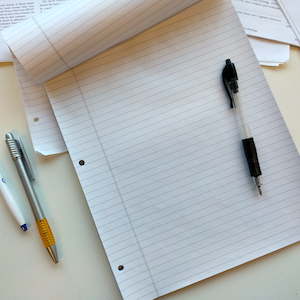 I specialize in helping clients hone their messages and share their stories in clear, concise language.
Contact me about:
Technical writing
Science communication
Professional writing support and editing for academic professionals
College, graduate school, fellowship, and scholarship application essays